2018 CrossFit Games + TeamWAG Recap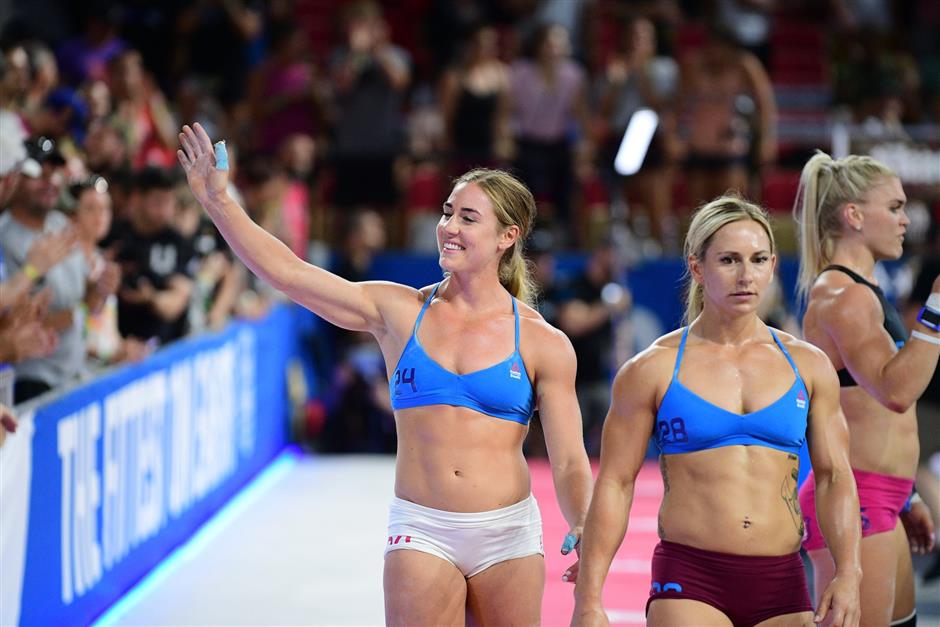 Our #TeamWAG athletes prepared year-round, tackled the Open and faced down Regionals to make it to the 2018 CrossFit Games. It goes without saying that their success didn't come without an incredible amount of hard work and dedication, and we can't believe the season's already behind us.
We're so proud and inspired by all of these athletes and can't wait to see where the 2019 season takes them! Below is our "WAG Leaderboard," along with some highlights, shout-outs and favorite memories from the 2018 CrossFit Games.


Women
Laura Horvath - 2nd Overall
Laura walked away from her first appearance at the CrossFit Games not only as the 2nd Fittest Woman on Earth but also as Rookie of the Year! Mic. Drop.
Katrin Davidsdottir - 3rd Overall

Kara Saunders - 4th Overall
Brooke Wells - 8th overall
Cassidy Lance- McWherter - 10th overall
Camille Leblanc-Bazinet - 13th overall
Alessandra Pichelli - 14th overall
Alessandra Pichelli showed her extreme dedication, pushing through a marathon row one-handed as she fought through muscle spasms — and still ended the weekend in the top 15.

Rebecca Voigt - 27th overall
Jen Smith - 36th overall
Jen absolutely crushed it all weekend with her unwavering determination and effort! Every single day, she gave 110% — what more could you ask for?
Emily Bridgers - 39th overall
Emily Bridgers, in her last appearance at the CrossFit Games, was sidelined due to an injury. While the arena won't be the same without her, there's no denying that she managed to leave her mark.


Men

Cole Sager - 7th overall
Cody Anderson - 10th overall
Dean Linder- Leighton - 14th overall


Team
Jared Stevens and Christine Kole (CrossFit 417) - 5th Overall
Kassandra Aveni (Reebok CrossFit One) - 12th overall 

Masters
Jessica Martinez (40-44) - 5th Overall
Teresa Trojanowski (35-39) - 8th Overall
Judith Tynan (55-59) - 8th Overall
Cindy Kane (55-59) - 18th Overall

Teen
Katla Kettilsdottir (16-17) - 16th overall
For more inspiration from some of the fittest people on earth, read this blog post on lessons we've learned from working with CrossFit Games athletes.
Are you making these nutrition mistakes?
Join WAG Founder, Adee Cazayoux, in one of our next webinars to learn the 4 Nutrition Mistakes we see most often and actionable steps to solve them! You'll leave this webinar knowing how to dispel your dysfunctional beliefs about nutrition, wield the tools you need for better results and transform your life. Plus, if you hang till the end, we have a surprise for you!
Posted by Dani Sheriff
Dani is the Project Director at WAG and has been a member since 2015. She is dedicated to creating amazing content for WAG clients and perfecting the client experience outside of coaching.
Latest Posts: